Starting Monday, February 11, 2019 7:00 PM
Here's what we'll learn together!
Super Saving – Feb 11, 2019 – 7:00 PM – FREE!
Relating With Money – Feb 18, 2019 – 7:00 PM
Cash Flow Planning – Feb 25, 2019 – 7:00 PM
Dumping Debt – Mar 04, 2019 – 7:00 PM
Buyer Beware – Mar 11, 2019 – 7:00 PM
The Role of Insurance – Mar 18, 2019 – 7:00 PM
Retirement and College Planning – Mar 25, 2019 – 7:00 PM
Real Estate and Mortgages – Apr 01, 2019 – 7:00 PM
The Great Misunderstanding – Apr 08, 2019 – 7:00 PM
Purchase your Financial Peace University Membership through Encounter Church for $95 (regular prices is $129.99). To sign up for the class email us at office@encounterchurchpa.org and we'll have your kit ready for you at the first class!
Financial Peace University is being held at Encounter Church beginning on February 11th, 2019. Get Directions!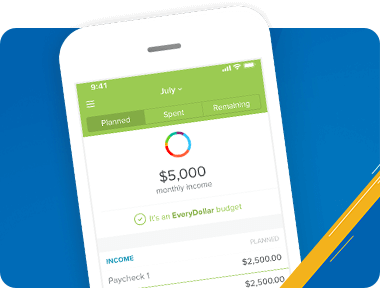 EveryDollar Plus
Our premium app makes creating and maintaining a monthly budget a breeze.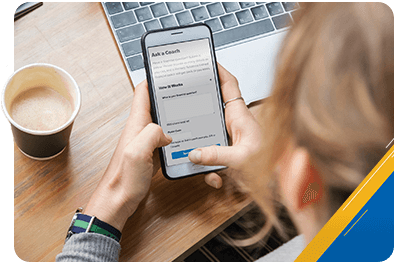 Ask a Coach
Expert financial coaches are available to answer your money questions.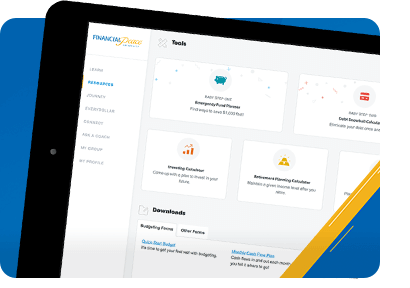 Access to FinancialPeace.com
Helpful tools. Encouraging community. Motivating content.
Not sure yet? Join us without even purchasing your membership for FREE on the first night, February 11th at 7:00 pm. We'd love to answer any questions you may have!
About your coordinators
Matt and Megan Boulden first went through FPU in 2015 while they were engaged. With $122,000 in debt from student loans, credit cards (with attempts to build their credit), and car loans, they knew this couldn't be the way they begin their life together.
Later that year after settling into married life and getting the rest of their mistakes out of the way, they became gazelle intense. At that point their debt balance was $106,000 and they were ready to say their final goodbyes.
While it seemed to drag on and on, the short 18 months of saying no, working overtime and no fun dates, they paid off their last student loan in June 2018! They've seen the power of the debt snowball, and other financial principles that they learned in Financial Peace University and are passionate about walking with others through their journeys.
We're not sales people associated with Financial Peace University, Ramsey Solutions, or Dave Ramsey. We just love what this information has done for our lives, see the freedom it can bring, and want to go through it with YOU!